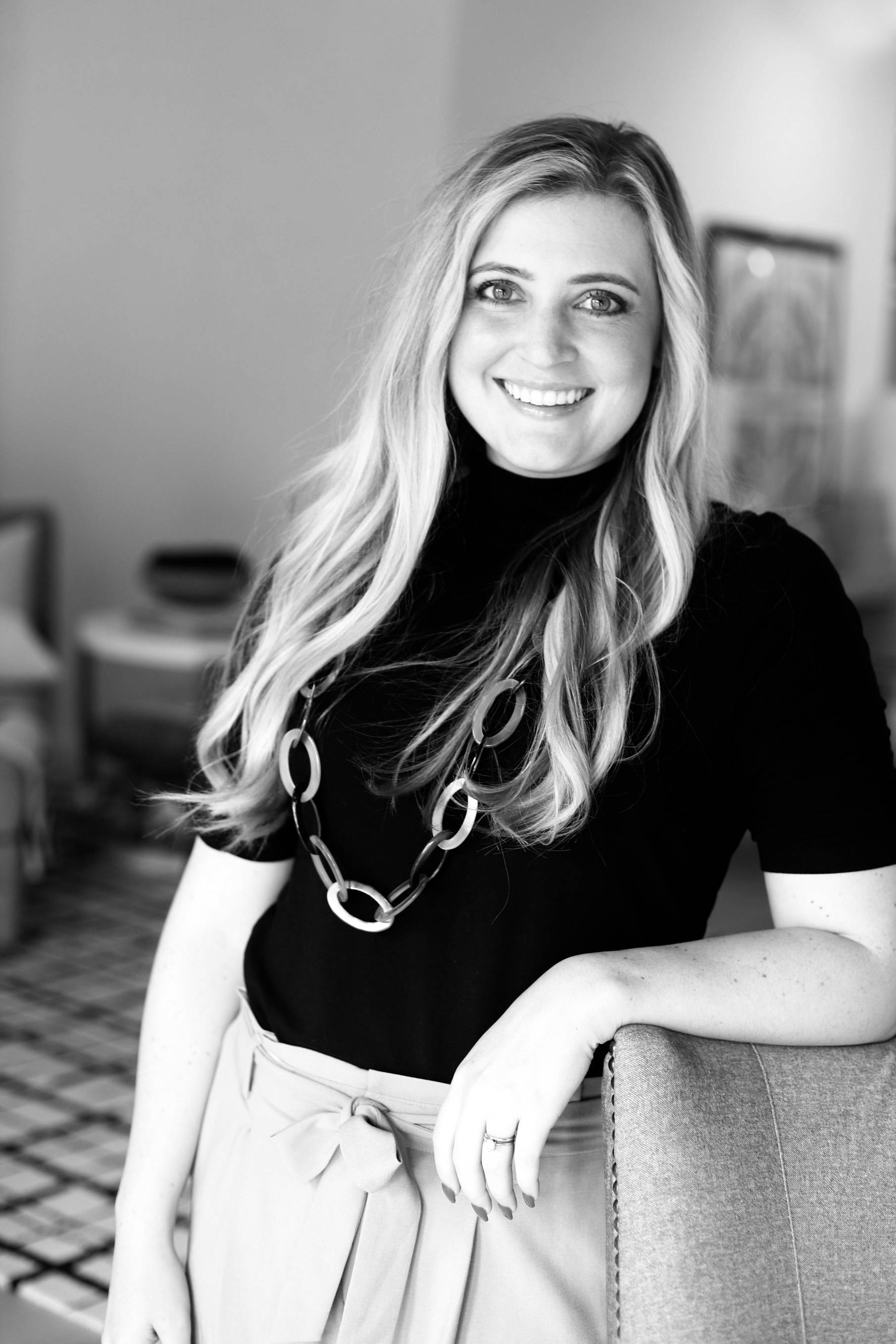 JEssi Economos
Founder, Interior Designer
When I sit down and consider what a home should be, the words that come to mind are personal, comfortable, and beautiful. Whether you consider yourself a homebody or not, I believe a home should be so inviting, you can't help but want to spend your time there. Designing a home for a new client is like solving a big, beautiful puzzle. I love the process of learning who that individual is, what they stand for, how they live, and what they are passionate about. Translating that into layouts, shapes, textures, colors, and patterns is something my heart will never tire of because it is unique every time. Design isn't just my occupation, it's also my joy.
I graduated from Iowa State University with a Bachelor of Fine Arts in Interior Design. I fell in love with interior design right off the bat. My friends would often take my flash drive away from me on the weekends so I would actually take a break! I was in love... what can I say??
After four years of working in the high-end residential world, I found myself dreaming of more. I had new ideas and passions that could only be fulfilled by taking a leap of faith and betting on myself. Dreams of starting my own business turned into reality at the start of 2020.
With my tech guy's help (AKA my husband), we developed systems and processes to enhance the journey my clients would take. The amount of details and decisions within a home is astounding. While it seems I'll never be "finished" with refining the process I take my clients through, I'm proud of what we've built so far. Our goal is to not only create stunning designs that tug at our clients' heartstrings, but also to be the best in the industry at communicating the details to contractors and builders! This sets us up perfectly for projects near and far.
As a designer, I'm so privileged to have the honor of transforming houses into homes. Having a hand in developing such a sacred space is something I do not take lightly. Home is the backdrop and foundation for your life's most precious stories and memories.
For me, a space that functions seamlessly for my client's life is just as essential as a space that reflects my client's aesthetic. This principle is at the heart of my design approach. I don't accept the concept that things can either function well or be beautiful – they can be both. But it does take a trained eye and respect for the details to execute it properly.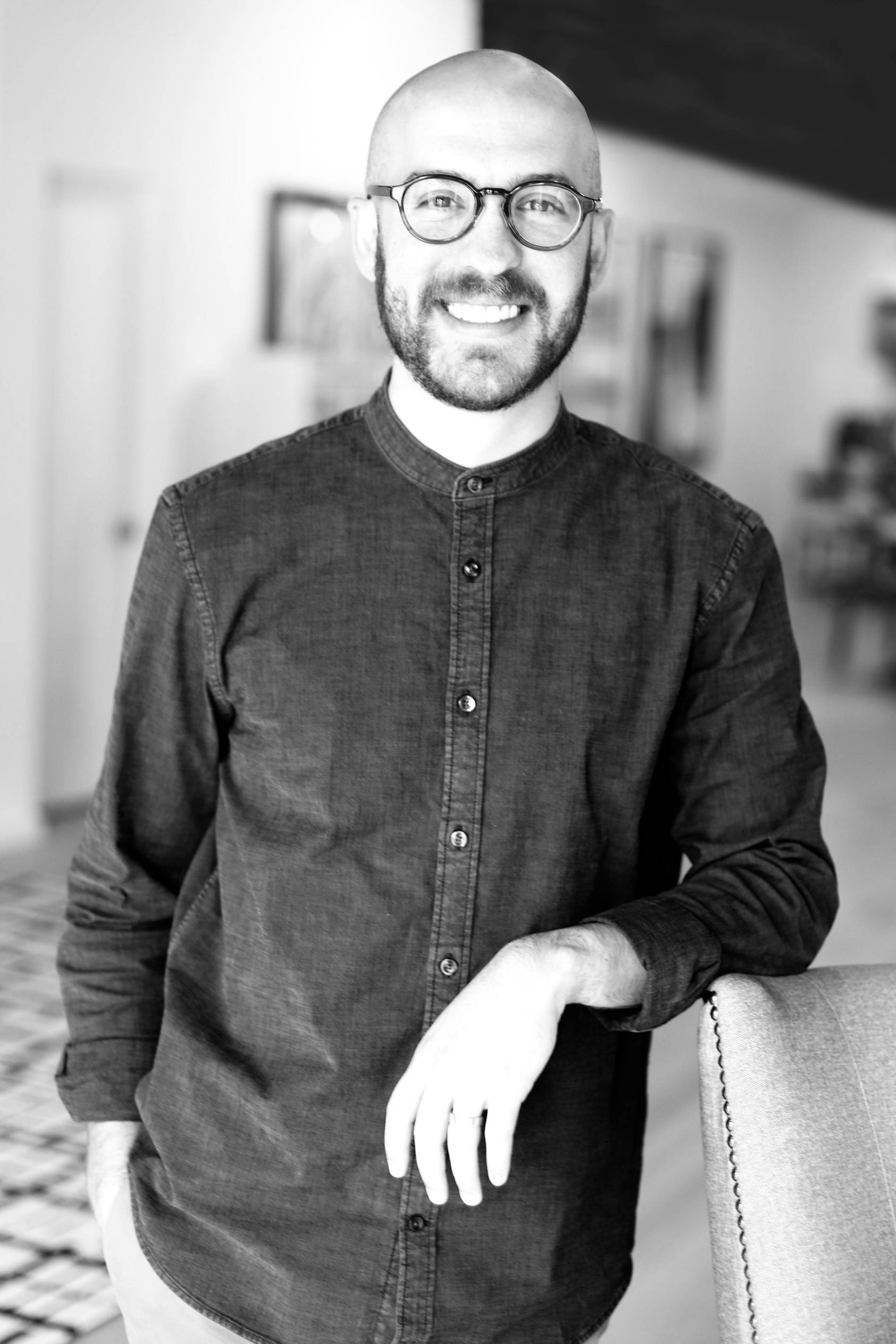 John T. Economos
DEVELOPER: TALENT, PROCESS, & SOFTWARE
Our newest addition! Bio coming soon.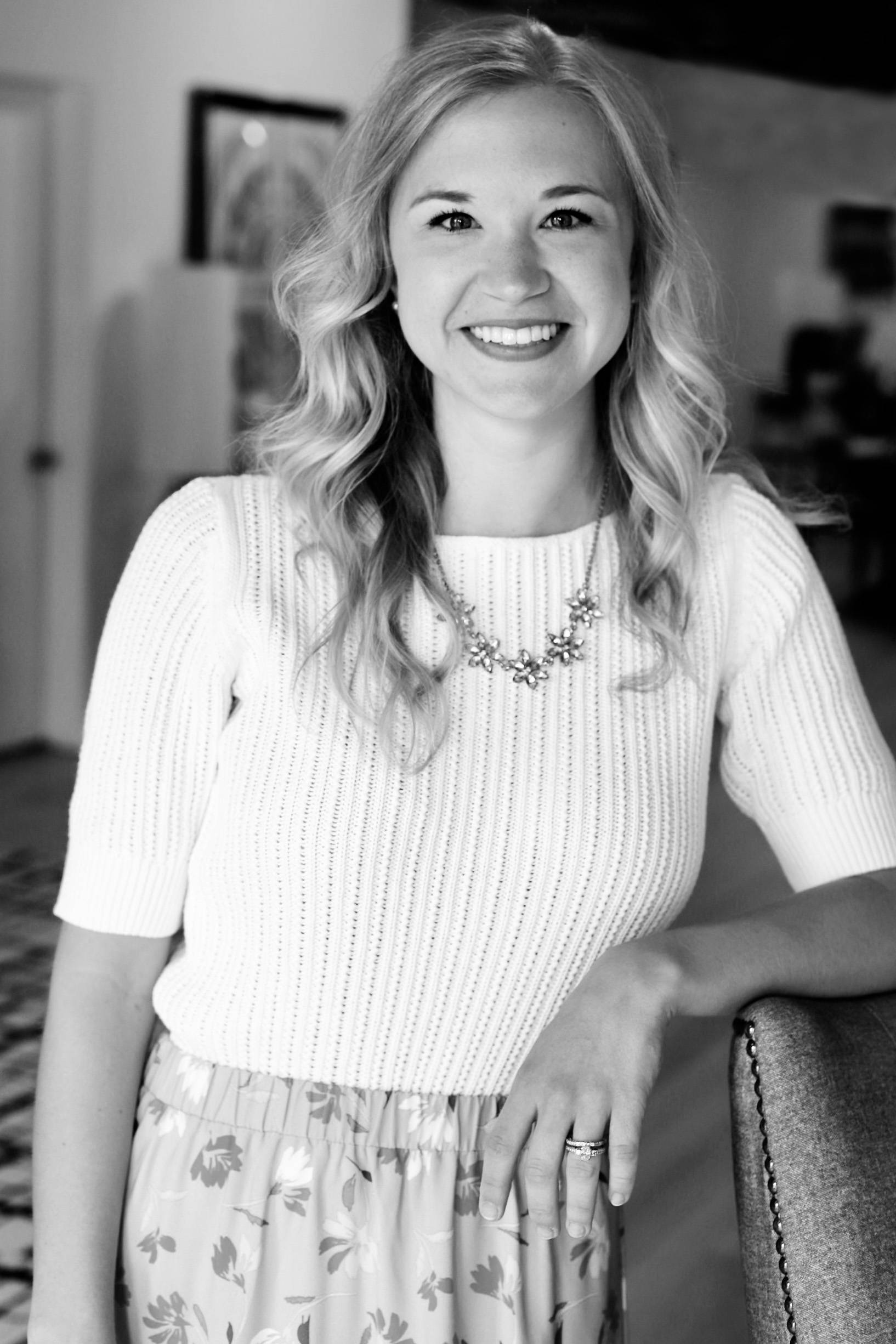 CAITLYN CROSTON
INTERIOR Designer
"Our home is a vital part of each of our lives. It's where we start and end each day, where life milestones are met, meaningful conversations are made and where our body pauses to rest from a busy world around us.
After graduating with a bachelors degree in interior design from Iowa State and gaining a worldly design perspective through studying abroad in Italy, I began my career in 2018 focusing on a passion for creating beauty in our every day spaces.
As an interior designer, my goal is to uncover each clients' personalities through a thoughtful design process of technical space planning, material placement and refined furniture, lighting and art selections.
When not designing, I enjoy exploring unique coffee shops, working on house projects, studying for the NCIDQ Certification and making anything that involves chocolate! I'm so thankful to be part of the Jeid Studio team and look forward to serving each client that walks through the doors."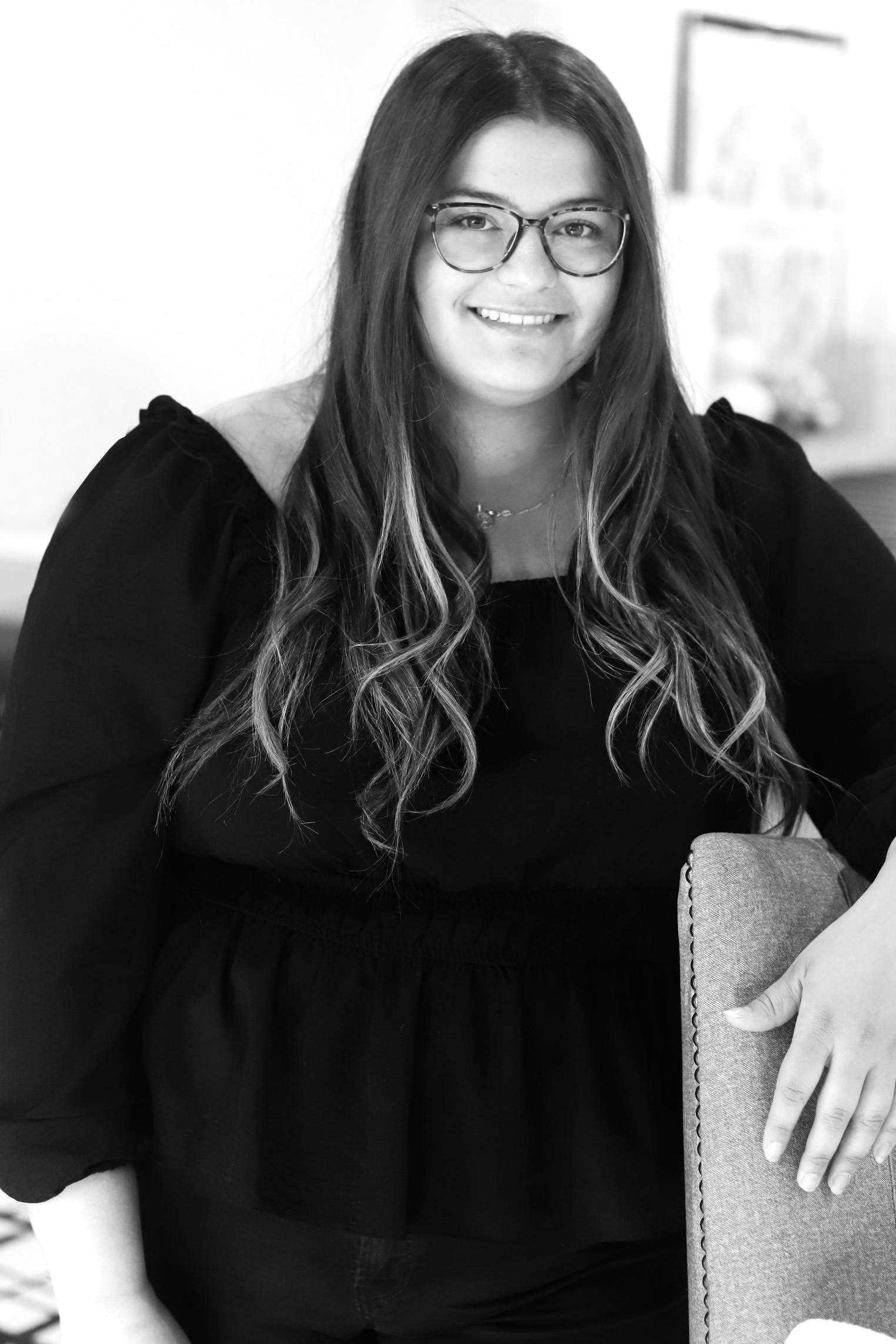 Maria o'brian
INTERIOR Designer
One of my earliest memories involving design was when I was young and my family was looking for a new home. We visited a house outside of our budget, in Des Moines, that had hardwood floors, stairs, and a fireplace. We didn't buy the home, but at the time, those features seemed luxurious compared to what I was used to. The memory of that home can be attributed to the origin of my love for interior design.
I graduated from Iowa State University with a degree in interior design. I gained great experience in the industry working for a design and drafting company and learned a lot about the construction side of the business as a drafter.
Outside of work, I enjoy going to the Downtown Des Moines Farmer's Market. Cooking is also one of my passions, so using locally sourced ingredients makes it that much sweeter. My friends also appreciate my passion for cooking because they are often the ones reaping the benefits.
If I weren't working in residential interior design, I would love to work in the hospitality world, designing restaurants and hotels. Food is oftentimes the tie between people and culture, and designing the environmental experience for that relationship would be special to me. Whether it's a restaurant or a home, it is not solely about creating good design - it's creating a space that considers the user experience and focuses on representing who they are.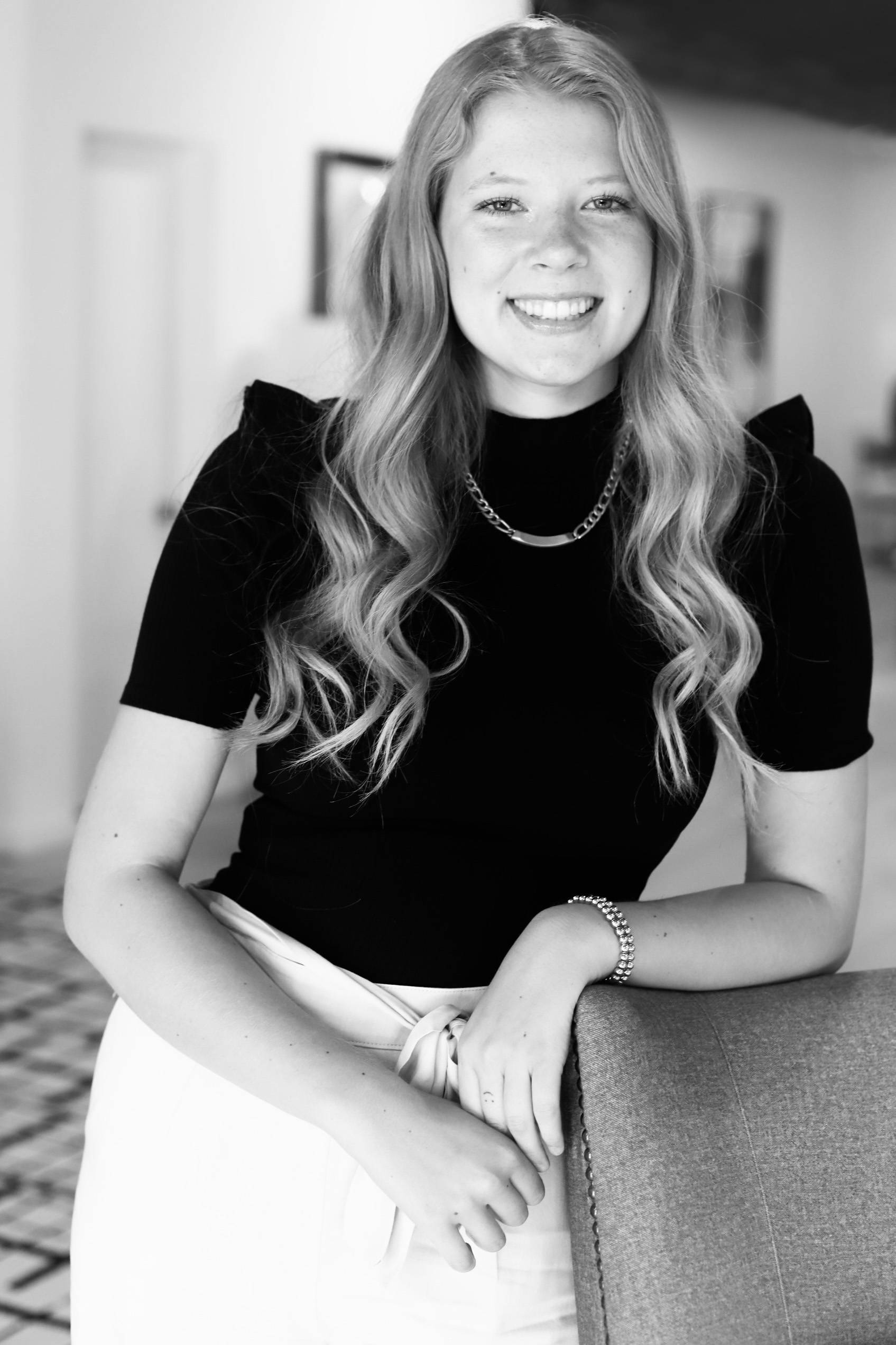 anna mullins
INTERIOR Designer
I'm Anna! I am from Sioux City, Iowa and recently graduated from Iowa State University with a degree in Interior Design. I chose this path because I truly desire a career that I could enjoy the work and the people I collaborate with. Jeid Studio has allowed me to experience a healthy workplace with friendly smiles and encouragement each day. My interests lie in residential design, ADA inspired spaces, and interior staging.
Design has always been a huge part of my life, from drawing houses when I was little to now computer rendering interiors, I am feeling satisfied with how far I've come. Outside of interior design I like to draw and sketch in my free time, as well as hang out with my friends, family, and dog!
In the future, I can see myself in a bigger city that has a rich interior design culture such as Denver or Chicago. I am always so intrigued by the many design styles that surround a booming city and to see that first hand would be such a great learning experience. My favorite design style lands somewhere between bohemian and Scandinavian design due to the eclectic use of color and shape.
Each project I have been a part of is unique and am glad Jeid studio doesn't stick to one style of design. Being able to connect with people an design the home of their dreams is easily one of the best parts of this job. and I look forward to each new client I get to help.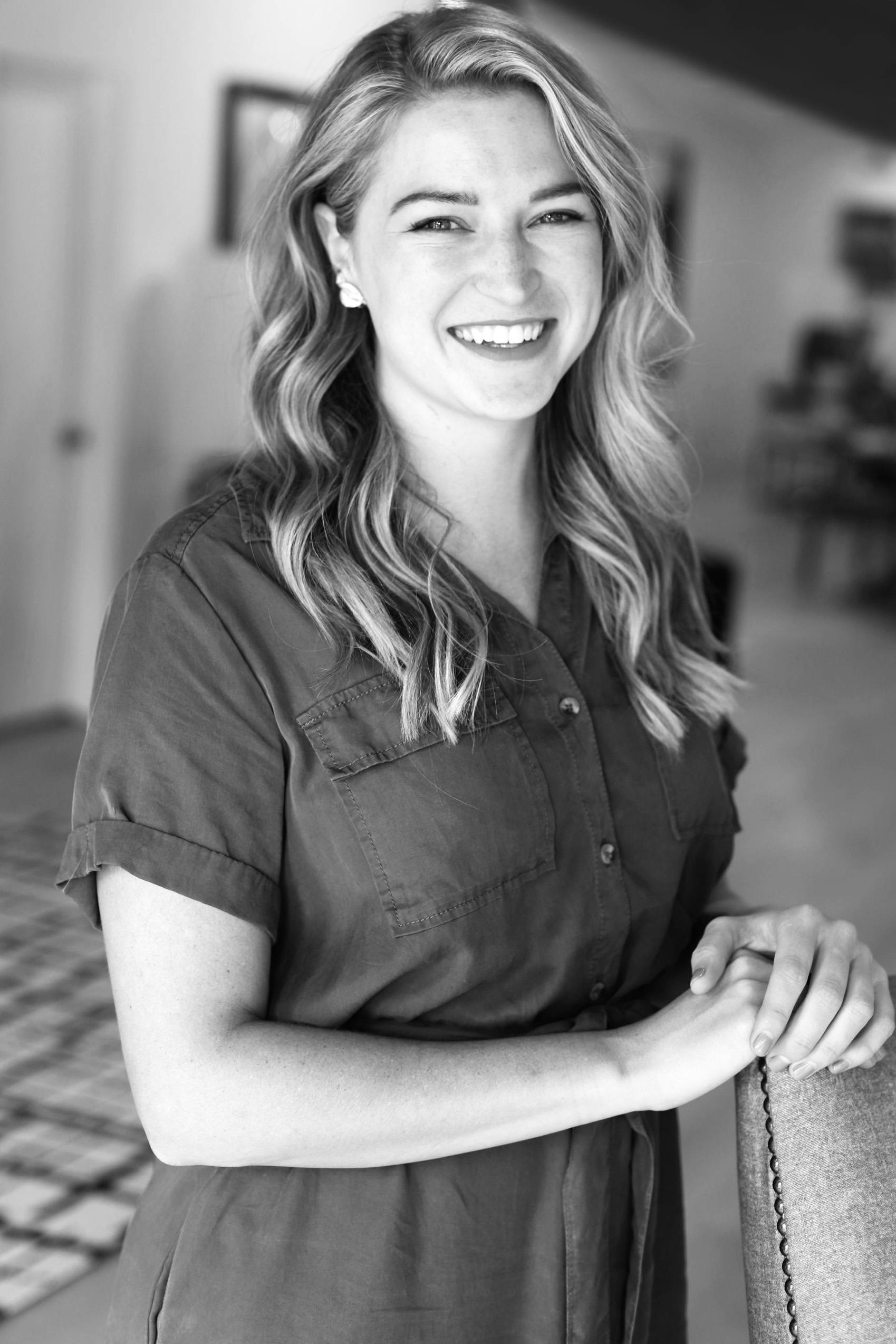 PARIS SCHNEPF
DIRECTOR OF CLIENT SERVICES & OPERATIONS
"While my role can look different each day at the studio, my overall goal is to ensure our clients have a pleasant, stress-free experience with Jeid Studio. Being a "fixer" and easing the workflow is something I find pleasure in. I want to make sure our designers are able to thrive creatively and bring their visions to life. Seeing that happen for our clients is fulfilling for me.
The best description for my work experience thus far is being a chaos coordinator. Before working at Jeid Studio, I was a proud Hawkeye at the University of Iowa. After graduation, I gained a plethora of experience in project management, event and marketing campaign coordination, while also addressing marketing and business challenges in a Des Moines-based advertising agency, Lessing-Flynn.

In the Fall of 2021, I began working part-time at Jeid Studio unboxing inventory and keeping the studio tidy and clean. Eventually, breaking down cardboard boxes led to me joining at full-time capacity in May of 2022. What I like most is the companionship and responsibility that comes with working in a new, thriving design studio. Collaborating with a close-knit team, wearing many so-called "hats", and taking on responsibilities that fall outside of my everyday role is empowering for me.

In my free time I enjoy exploring the bike trails of Des Moines, while on the hunt for the diviest, small town bar I can find along the way. Music also holds a soft spot for me. Occasionally, I perform gigs in the Des Moines and Okoboji area where I sing and play guitar.

After growing up on a commercial pig farm in Northwest Iowa, I would like to return to my farm kid roots someday. Having my own acreage with goats, honeybees, a pumpkin patch and much more is something I look forward to.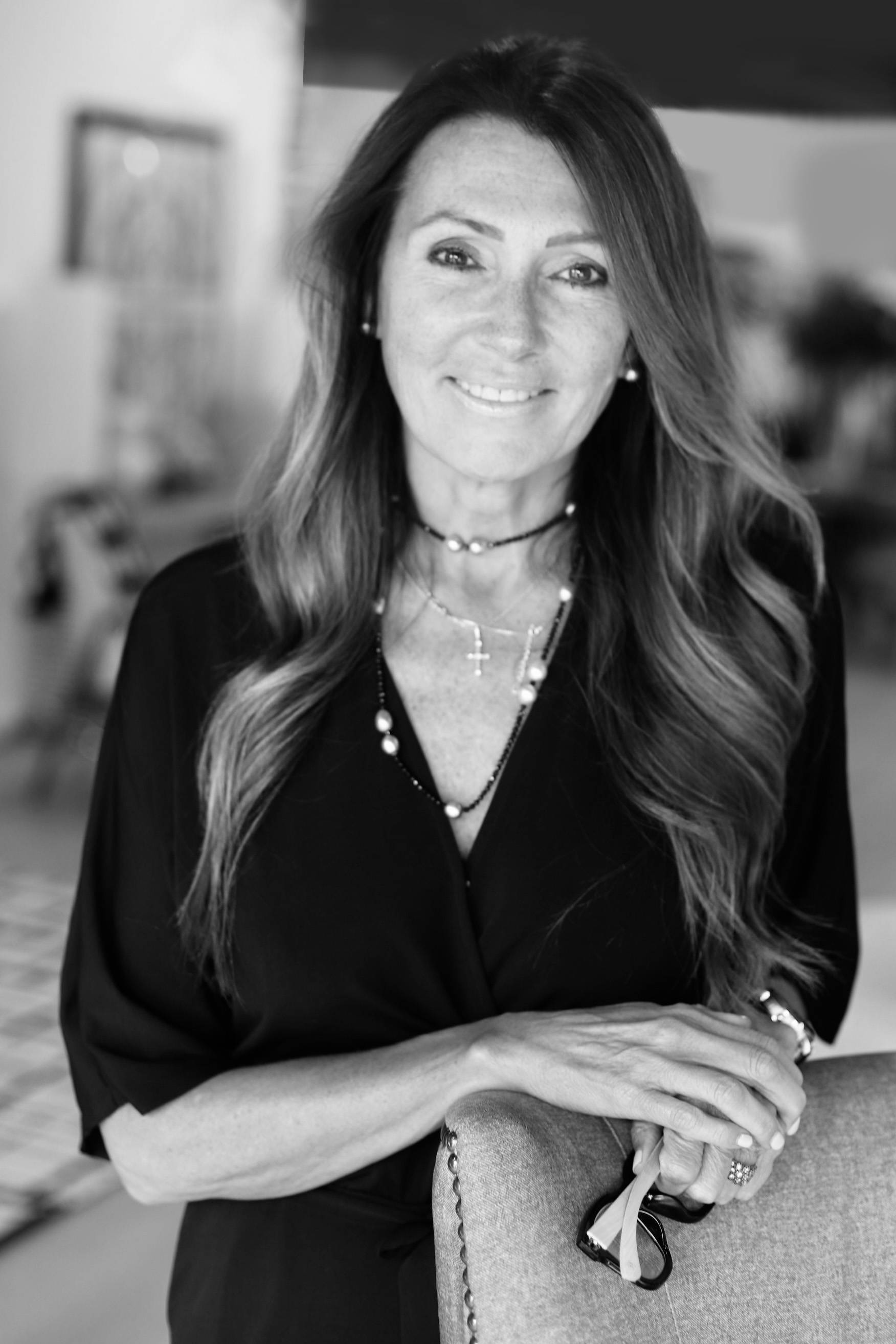 CARLA GILLOTTI
DIRECTOR OF BUSINESS DEVELOPMENT & PARTNERSHIPS
"After working in the legal background for several years, working in a design studio has given me a healthy change of pace that I've thoroughly enjoyed. Jeid Studio allows me to live in a creative world, which is different from my previous experiences. I love witnessing the fun pieces of furniture and accessories circulate through the studio every day.
Outside of my work, I spend a lot of time growing my home garden. Eating fresh vegetables, using them to cook meals for guests, and planting flowers is something I'm passionate about. Anything to do with gardening fills me with joy because it's a way for me to relax and reap what I sow.
Now that my two children are grown, my husband and I have more time for traveling. I enjoy finding ways to stay active and remain extroverted, which is something traveling provides. In the past, I've gone on an African safari, traveled to France for my birthday and will soon visit Tahiti. The ability to experience other cultures keeps me longing for my next adventure.
Although I haven't always worked in interior design, my home is filled with furniture and decor from around the world. Having an eclectic, well-traveled home is why working in interior design doesn't feel like work. Managing the studio here at Jeid allows me to feel like I'm designing a second home.
In addition to gardening, traveling, and hosting parties, I have recently welcomed a new grandson into the world! Spoiling him with exciting adventures is something I'm excited for."